Description
365 Life-Changing Inspirational & Spiritual Messages
Compiled by Raj Shah
Brighten your days and enrich your life with uplifting and motivational messages from world renowned Hindu Social Reformers, Spiritualists and Religious Leaders. In these times, we can all benefit from some inspiring words to get us
through the day and bring us back to positive thinking. From the beloved Gandhi ji and Rabindranath Tagore to Swami Vivekananda and Satya Sai Baba, their words are sure to bring some comfort to all readers young and old. Below is a look at some uplifting and motivational quotes from well-known thought leaders from long ago into modern times.
---
---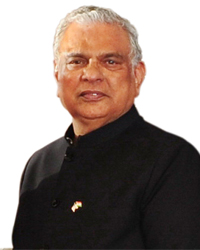 About Raj Shah
A software engineer by profession, Indian culture enthusiast, ardent promoter of Hinduism, and a cancer survivor, Raj Shah is a very positive and forward thinking person. Living in the United States since 1969, he considers the US as his Karmabhoomi, but does not forget his Mathrubhumi India even for a minute.
Promoting the rich culture and heritage of India and Hinduism has been his motto ever since he arrived in the US. Keeping those principles in mind he co-founded an organization – the VIP (Volunteers of India's Progress) Club in Clifton, New Jersey, in 1972. Since then, he has been instrumental in promoting several community organizations. He serves as a Chairman of Board of Directors, Hindu University of America, South Florida campus.
Raj has written several articles on wide variety of subjects like, Hinduism, Indian culture, Hindu wedding and Indian Festivals. He has also written two books titled, Chronology Of Hinduism – Documenting the History of the World's Oldest Religion and Understanding Hinduism – The Basic Facts about Hinduism and Frequently Asked Questions. He has also written a few Children's books, Holi Hai, The Complete Ramayana in 100 Tweets and Welcome to my beautiful Mandir.
Grand dad of four lovely grand children, Raj is a family man and strongly believes in the old Hindu concept of Vasudhaiva Kutumbakam – "The whole world is one family."
You can follow Raj Shah on Facebook at https://www.facebook.com/rajshahusa.
To set up an interview or a book reading and signing, please contact Raj Shah